SEO Services
Build awareness, authority and trust for you and your company – this is expert marketing with search engines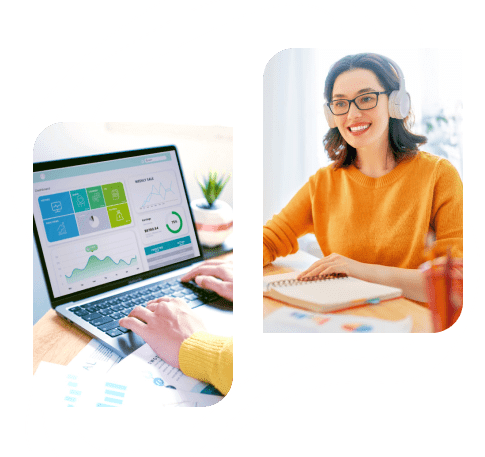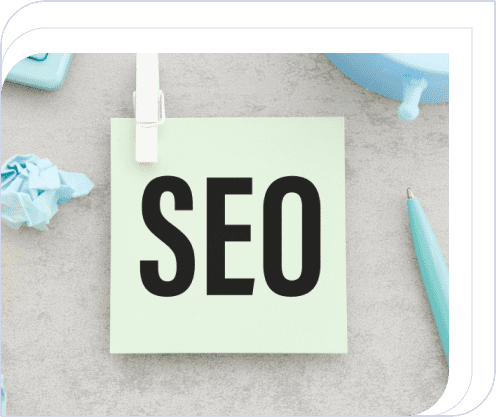 The 11 Fundamentals of SEO Best Practice
What is SEO? SEO, or search engine optimisation, is a process by which a website is enhanced specifically to rank higher in search engines, driving more traffic and viable leads to a business. While SEO is somewhat of an art and includes many different components, there are a few basics that every website needs to succeed. Here are 11 fundamentals of SEO, and how an SEO expert can help you get your website into shape.
Mobile Optimisation
Mobile internet usage is growing exponentially, with Statista reporting 3.7 billion unique users as of January 2018. Nearly half of all web page views are from mobile browsers, making it a powerful platform. It's crucial that your website is optimised for mobile browsers so it functions well and looks great — if not, it will likely impact your traffic and your ranking. Although your website can have a separate mobile design, today's websites are mostly responsive design, meaning that the website elements "stack" on a mobile device. Features like "click to call" are good to add, so mobile users can reach your business with the click of a button.
Intuitive Website Navigation
Navigation is one of the most critical elements of your website. How do users find the pages on your site that they're looking for? How do they find related content so the time spent on your site is maximised? To be SEO friendly, your website needs intuitive navigation. Users should be able to go to a main menu where they can quickly find information about your business, your products and/or services, and helpful content. Once they get to a page, they should also be able to easily get back out and to other parts of the website.
Long Form Content
Content is another key aspect of your website and in the past, SEO marketing tactics suggested that as long as your pages were over 300 words each, they would rank well in search engines. However, Google's ranking algorithms have evolved significantly to assess whether website content is helpful, high-quality, engaging, and valuable. A 2016 study by Backlinko suggested that pages on the first page of search engine results were, on average, 1900 words each. Long form content that is well-constructed and shows topical authority is now becoming a prerequisite to ranking well. Paragraphs should be short and the copy broken up with logical headlines and imagery.
Consistent Content
Hubspot data shows that consistent, frequent content publishing pulls in nearly four times the amount of traffic than websites who don't publish content consistently. Websites that blogged over 16 times per month received 3.5 times more traffic than websites who published 0-4 times per month, and websites that blogged over 11 times per month received 3 times more traffic than websites who published once a month. Additionally, leads for B2B companies with blogs are 67% higher than B2B companies without them. That works out to about four pieces of content per week. If you struggle with having enough time to put together four or so blog posts per week, hiring an SEO agency can help.
Use of Related Keywords
How SEO works today is pages are not only ranked for a specific keyword, but also lots of other related keywords. The technical term for this is latent semantic indexing, however, it simply means that a blog post can rank well for multiple keywords. In the past, websites told Google what keyword a piece of content should rank for — now, Google is smart enough to look at variations of keywords to be able to rank a website well for a multitude of topics. For example, a piece of content on tennis shoes can also be optimised to rank well for words like sneakers, basketball shoes, sports shoes, and more.
Video & Podcasts
In addition to high-quality, long-form content, you should also be publishing dynamic content like videos and podcasts. A study by Cisco suggests that this year, 80% of website traffic worldwide will come from video. YouTube is also now the second largest search engine (Google being first). This means that video marketing is more important than ever and if your brand hasn't produced video yet, it's time to start.
Google Disavows
Backlinks have always been an important ranking factor for Google. In the past, however, backlinks of nearly any kind would suffice and the more, the better. Simply upload content to an article directory for an instant link back to your website, rinse and repeat. Then, when the Penguin update came along, everything changed. Suddenly, Google was looking at the quality of backlinks and penalising websites that had backlinks from article directories and other spammy websites with little to no value. Nearly everyone with a website experienced a drop in rankings, some more than others. The disavow is an important tool that lets Google know your website should no longer be associated with those backlinks, helping to eliminate those penalties and boost rankings.
Quality Backlinks
Since backlinks are still so important to Google as a ranking factor, and now Google is looking at the quality of backlinks versus the quantity, it's critical to build a solid backlink profile. You want links from credible, authoritative websites that Google already likes and is ranking highly. Getting links isn't as easy as it used to be, and it's a lot of hard work to get a good backlink. You need great content that is both compelling and highly shareable, and a little PR never hurt. Many businesses find it difficult to put the time and effort into getting backlinks, and hiring an SEO agency becomes essential.
On-Site SEO
There are so many factors that play a role in ranking a website and the specifics of Google SEO is kept under tight wraps. Search engines are smarter than ever before, making it challenging to rank well for highly competitive topics. On-site SEO used to be as simple as inserting your chosen keyword a certain number of times in your content and at certain places, however, this approach is no longer viable. Now, Google looks at a number of factors, including ALT tags, H1 headings, H2 headings, content length, and meta titles and descriptions to name a few. Pages must be carefully optimised for these factors to even be considered on the playing field, let alone rank.
Social Media
While social media isn't a direct influencer of rankings, it has been shown that websites with robust and active social media channels do rank higher than websites without them. If you're not very active on your social media or don't have social media at all, it's time to take that next step. Developing high-quality content gives you something to share, and it's a platform that allows you to demonstrate your authority on your chosen topic — something that does influence rankings. Businesses should focus on engagement and developing meaningful exchanges with other users to make the most of social media platforms like Facebook, Twitter, and Instagram.
SEO
Agile's SEO Fundamentals
Our SEO Difference
SEO Gurus
Our process is based on real life experience, pulling companies out of the darkness and into the light of high-ranking Google search positions. This is what we do. And we do it very well.
Strategy Stars
Agile understand business, in fact much of what we do we consider business consultancy. Again, it is born on the back of running our own successful businesses. So we understand what your business does, who it is targeting and the best way to make the two of you meet through the science of SEO.
Honesty
SEO investment can transform your business completely. We wouldn't be doing this otherwise. But the truth is it's not for everyone. We will know very quickly whether we can help you. If we can, then strap in. If it's not a good fit we won't be selling you a lie.
SEO Nerds
Some people call SEO a dark art, but for us it is a science and we go nuts for it. We are across every tool used to optimise for search, we study, as much as anyone can, Google's algorithm and we delve into the research available whenever they make a change. As the name suggest, we are very agile.
Personal Service
We are not a monstrous agency who will treat you as just another invoice. We are lean and hungry and as owners of the agency we are heavily invested in your success. In fact it is what gets us up in the morning. We want to know our clients and we want to share in your success together.
Copywriting Experts
We have some real clout when it comes to copywriting expertise. With more than 15 years experience creating engaging and dazzling content we are in prime position to utilise our SEO knowledge and craft the perfect copy for your business. Put your blog in front of the masses.
Agile's SEO Services
Our SEO Services apply the 'agile' methodology. SEO is and evolution, not a revolution. Its is our commitment to clients to work in partnership to manage the progression of the SEOstrategy and adjust as traffic increases and more data becomes available. With such a diverse scope of works to achieve better organic rankings, it is probably best here to how or process for onboarding and for monthly optimisation. The SEO plan replicates a business plan.
What is SEO?
Search engine optimisation, or SEO, is the ticket to higher visibility, customer acquisition and higher revenues for your business. The major search engines control anywhere from 65-90% of traffic on the Internet. If you want your customers to find you, trust you and buy from you, then you need great SEO.

Technically, SEO is any technique that improves your position within the organic listings of the major search engines. Your technical SEO checklist: You get better SEO through more relevant content, better website optimisation and knowledge of the rules of engagement. basically, the better that your search engine optimisation gets, the more business you can expect.
Should you engage an SEO agency?
There is nothing super complicated about the idea behind SEO. Why then, would you need to partner with an SEO company?

SEO takes time!

If SEO consultants are promising you the world in two days, be leery. Google and the other search engines change their rules quite often and without warning. The experts in the field are the ones who can get you better results in less time than you could, improving your marketing ROI and leaving your in-house staff available to deal in their core competencies.

Even if your people have knowledge of search engine optimisation, they probably don't have time to implement their skills on a daily basis. They also don't have the inside track on changes that Google and the other major search engines make in the playbook. Marketing talent is only 20% of the ballgame! The other 80% is made up in ground work, research and the time spent properly assessing and tweaking the SEO strategy.

When you do business with Agile, you get a team that can do all of these things in a cost and time efficient manner.
What services can you expect from Agile Marketing Australia?
Our main service is in our namesake – agile services. You get the best service not only for today, but also for your future marketing plans.

How do we do this?

We stay ahead of the curve. Our team will make sure that your search engine optimisation strategies are created from the most recent version of the major search engine rule book. When the rules change, we will proactively find out what those changes are and tweak your strategy accordingly.

You can also expect us to serve as your 24/7 SEO marketing analyst, which is necessary if you want to keep up with the constantly shifting twists and turns of the major search engines.

Most of all, you get a team of great communicators. Our team will be on hand to answer all of your questions and concerns throughout our partnership. SEO is not a one-and-done deal – in order to get anything out of it, you need a consistent and adaptable program.

This means you need to feel comfortable with your marketing partners on a personal level. We ensure that your contacts with Agile take their time with you, explaining potential strategies and market movements in an accessible way.
What will be the advantage to my business if I invest in SEO marketing?
Great SEO marketing provides holistic improvements to your business. This means you enjoy much more than a single primary benefit. Your business will improve in many areas. Let's take a look at just a few of the benefits that you can expect when you do business with Agile.
Greater marketing ROI – Your dedicated Agile team is focused on providing your SEO results much more quickly and efficiently than you could produce them in house. The result is a higher comparative ROI for any initiative that we undertake on behalf of your company. Cost savings is only relevant if you are actually getting results from your SEO. At Agile, we understand the primary focus of SEO is to increase business, not just lower expenses.
Higher efficiency – We specialize in SEO, so we use less manpower than most to accomplish the same tasks. This has many benefits in and of itself, with one of the most important being…
Cost savings – We know which digital stones to turn over to get what we want. Because we know exactly where to look, we do not waste time with the hourly trial and error that eats into your marketing budget. No SEO strategy is perfect from the start, and there will be tweaks involved. (Be leery of any company that tells you differently.) With Agile, however, you get to productivity with a lot more money in your war chest!
Proactive adaptation – The rules of the SEO game change without warning. Do you have time to research what they are and respond? When you do business with Agile, you will be ahead of this curve. We seek out the movements of the major search engine algorithms, informing you of shifts in the wind as soon as we catch them. Our strategy is then based on working with the change to build and maintain rather than fighting to regain lost positioning.
Proactive analysis – SEO is a long term investment that is different for each company. Agile will constantly perform an SEO check on your current program to consistently improve your SEO. We will work with you to first identify core key performance metrics and tailor your program to the specific needs of your business.
Your Next Move
The earlier that you invest in great search engine optimisation with the best SEO company that you can find, the earlier you can expect results. Your competitors are moving out ahead of you on a daily basis if you fall behind this curve. You do not have time to waste time! The dedicated experts at Agile are waiting to provide you with your initial consultation. Give us a call or an email so that we can get started with your program today. We have the solution for your SEO – all that we really need is your permission to get started!
10 Ways To Boost Your SEO Right Now
FAQs
What is SEO?
SEO is an acronym for search engine optimisation. At its most basic definition, SEO is simply the process by which you optimise a web page for search engines using a number of different strategies known to help influence higher rankings. When a web page ranks higher organically for certain keywords, it increases the quantity and quality of traffic to that web page and on a larger scale, the entire website. There are hundreds of different SEO techniques, from widely accepted white-hat SEO techniques to black-hat SEO techniques with questionable morality. SEO is constantly changing due to changes in complex search engine algorithms, and good SEO truly rides the line between science and art.
Why does my business need SEO?
There are a number of ways that businesses benefit from SEO. Beyond drawing higher quality traffic to a website, good SEO also helps to improve user experience. Clear titles, well-organised content, and keywords and related phrases sprinkled strategically throughout both appeal to search engines and help users understand how to use your website quickly and easily. A fundamental part of digital marketing for small and medium-sized businesses is local SEO, which can help make it easier for customers to contact businesses from their mobile devices. SEO can be affordable and over time, even seemingly small changes can have a big impact.
What makes search engine rankings change so quickly?
Search engine rankings change frequently because the algorithms that determine how those pages should be ranked is constantly being tweaked or modified. Google's ultimate goal is to deliver the most relevant content on a particular topic to users who are searching for that topic or related topics. As user behaviour changes, so do search engine algorithms. This is also why SEO is an ongoing process. It takes continued effort to maintain rankings once they are achieved. You may notice your rankings fluctuate — instead of looking at weekly or monthly rankings, look at quarterly and yearly data.
What is the difference between SEO and PPC?
SEO stands for search engine optimization and PPC stands for pay per click, or paid ads. The biggest difference is that the traffic you get from organic SEO is free, while the traffic you get from PPC ads costs money, often thousands of dollars per month. SEO involves making small changes to the website content, while PPC ads are a simple title and meta description that link to a landing page. A comprehensive digital marketing strategy will include both PPC and SEO. Often, companies will optimise their entire website for organic search but choose just one or two products or services that perform really well to promote with paid ads.
What are keywords?
Keywords, or key phrases, are words and phrases that define an idea or topic. A keyword or phrase is typically what someone enters into the search bar to find content on a particular topic. The more people that search for a topic using the same word or phrase, the more valuable that word or phrase becomes. Keywords are then weaved strategically throughout the content on the website, especially in headlines and page body copy. Essentially, keywords allow you to describe your content in the same way that people ask for it, which is a key ranking factor.
Where do I put keywords on my website?
Keywords can be used anywhere on your website where they make sense naturally, naturally being the operative word. In the past, search engines could be "tricked" with keyword stuffing — search engines assumed that the more instances of a keyword that a page contained, the more valuable that page was for the keyword. Now, search engines reward websites that cover topics comprehensively with a variety of primary and related keywords. You can and should use them in your headlines, body content, footer, sidebar content, and anywhere else it makes sense to do so. Just use them deliberately and strategically.
Agile knowledge base
Related Content
Search engine optimisation has come a long way since the mid-2000s when choosing a high … Read more

Your content marketing strategy is the bread and butter of your advertising in today's information-driven … Read more

It's a story as old as the first commercial domain name to be registered on … Read more
Contact us
For A Free, No Obligation Consultation