Lead Nurturing
Build relationships with buyers at every stage of the sales funnel and turn leads into conversions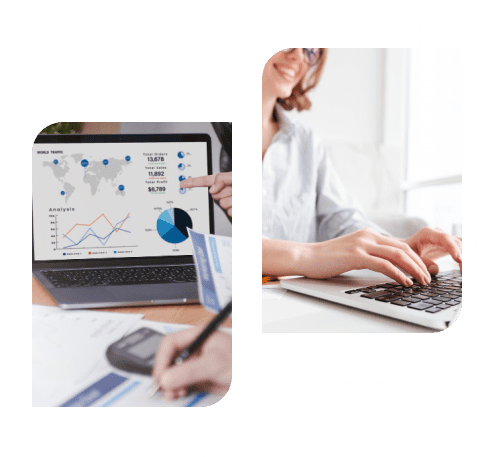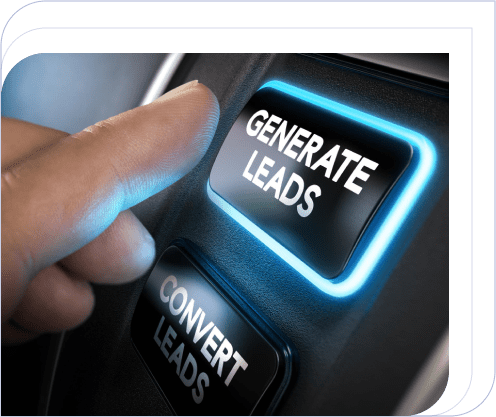 9 Cornerstones of Lead Nurturing
Your SEO and paid ads are working and your traffic is increasing month over month. Now that you have people coming to your site, what do you do with them? Inbound lead nurturing is one of the most fundamental pieces of successful digital marketing. The majority of incoming leads do not make a purchasing decision right away, making it critical to reach out to these leads to provide them with additional information. With the right lead nurturing tactics, you can convert leads into customers and customers into repeat customers. Here are the 9 cornerstones of lead generation and how to up your lead nurturing game.
Understand Your Audience
One of the most important things you can do in marketing — for nearly every industry — is to understand your audience. Today's savvy consumers respond to content that addresses their pain points and makes them feel heard and understood, and then offers a viable solution to a problem. To know this, you need to understand who your audience is and where they come from. You need to know why they've arrived at your website and what they're looking for. Create buyer personas that outline the basics of your ideal customers, such as where they live, what their average income is, what their hobbies are, etc.
Planning and Strategy
Before you start putting money into email marketing content, it's important to outline a plan of action first. You need a road map of sorts to let you know what should go first, second, third and so on to effectively move your leads through the buyer's journey. Before you send your first email out, be sure to have the next several emails already done. You don't want to be stuck not knowing what to do next. Make sure your email drip campaign sequence is logical and that the headlines match the content. Also, your content should be compelling and engaging enough to generate interest within your audience.
Create Campaigns for Every Part of the Buyer's Journey/Customer Lifecycle
The needs of your leads will change as they move through the buyer's journey. For example, if a lead is close to making a purchasing decision, they'll need different information than the lead who is just starting to research. Similarly, customers who have already purchased from you or have downloaded an eBook or white paper should get related tips and engaging content while marketing an upgrade or additional purchase to them. If you send the same marketing materials to customers as you would non-customers, your customers will wonder why you're trying to sell them something they already bought. Instead, create different email lead nurturing campaigns that cater to leads in different stages of the buyer's journey.
Create Campaigns Based on Customer Behavior
Basing campaigns on customer behavior is another way to build your lead nurturing funnel. For example, you can set up multi-step email campaigns that are prompted by a specific action, like going to a certain page on your website or downloading a free eBook. You can get pretty granular with the actions that trigger an email campaign, making it more targeted and potentially more effective. Consider using a multi-step, behavior-based campaign for your highest scoring leads — it's a lot of work to set up a behavior-based campaign, but worth the effort on very good leads.
Automate Campaigns
A lead nurturing campaign must be automated to be effective. It's impossible to manually keep up with sending a variety of emails based on certain criteria, and you'll be limited in how many different campaigns — and different kinds of campaigns — you can create. When your lead nurturing campaign is completely automated, you simply set it and forget it. Don't send emails more than once a week, and some expert marketers recommend even less frequent than that and compensate by including more valuable and engaging content in each email.
Have a Clear Call to Action
Your marketing campaigns should always end with a clear call to action. You don't want to leave a prospective customer to wonder what they should do next. Instead, give them an action to take. It can be as simple as saying "stay tuned for the next email" or telling them to visit your website or download a free eBook or white paper.
Personalise Emails as Much as Possible
Leads don't want to get bombarded with generic marketing verbiage. Consumers today are smarter than ever and can smell a canned marketing program a mile away. Instead, personalise your emails as much as possible. This can be done by setting up a behaviour-based campaign as mentioned above, or by segmenting your lists into different genders, hobbies, etc. and developing a campaign for each segment. By catering to specific pockets of people within your audience, you can help them feel as though you really know them and can empathise with them.
Offer Real Value and Helpful Content
Prospective customers want real, valuable, and actionable information. They want engaging and meaningful interactions, and if your content isn't valuable to them or doesn't offer them something they can use, they're less likely to move forward in the buyer's journey. Make sure your content is on brand and has a unique value proposition for your audience.
Use Lead Scoring
Lead scoring is a process that allows you to assign numerical values to leads to help you determine which leads have the highest chance of converting. Values are assigned based on specific behaviors that note interest in your product or services, such as downloading a free guide or visiting a certain page on your website. Lead scoring allows you to specifically target high-quality leads and nurture them differently than you nurture lower quality leads and leads that are less likely to make a purchasing decision.

Lead nurturing statistics show that although challenging, it's an extremely effective way to convert web traffic into paying customers. Contact us today to learn more about email lead nurturing, CRM lead nurturing, how to set up high performing campaigns, and more.
lead nurturing
Our Lead Nurturing Fundamentals
The Best Lead Nurturing
Audience Understanding
It is a guiding principle of all marketing to understand your audience. Know why they arrived at your site, what they are after, what problem they have and how you can solve it. We get this, we study it and we create content that speaks directly to that audience.
Lead Scoring
We can help you set up criteria for lead scoring, whereby you assign a value to any inbound lead based on how far along your sales funnel a prospect is. This is the backbone to any solid lead nurturing strategy.
Targeted Content
The day of mass content and email spams are over. There is extensive research on just how much more powerful and how much higher conversion rates are with content that is targeted to specific demographics. We create engaging content aimed directly at the people you want to engage, at different stages of their buyer's journey.
Content Marketing
Lead scoring may be the spine of lead nurturing but content marketing is the grit and muscle that actually gets it done. Creating high value content for prospective clients that is then distributed via email, social media channels or through your site is our bread and butter, and can be your gravy.
Personalisation
An Experian study showed that personalised emails return six times higher revenue than non personalised emails. That is huge. We can help you set up dynamic, personalised email campaigns that will increase engagement and conversion and increase the bottom line.
Personal Service
Once again this does not get done without some real get to know you face time, and that is something we pride ourselves on. You will be talking to the owners of the business. We are heavily invested in your success and that creates top shelf customer service.
Agile's Lead Nurturing Services
On their own, automation, sales enablement and email marketing campaign tools are not the answer to the problems in your sales funnel. They can certainly help. The linchpin, however, is the way that you nurture the leads that you cultivate. Lead generation may not be your problem. Everyone today can generate a list of people to bother with spam messages. Are you really creating high quality, sales ready leads whose conversion predictability you can quantify to some extent? In most cases, your sales cycle is in need of lead nurturing.
What is Lead Nurturing?
Nurturing a lead means purposefully and continuously engaging your target market with the most relevant information for those targets throughout the buyer's journey. This customer focused information drip positions your company as the best choice to help your targets achieve their objectives.

Effective nurturing moves potential customers through a process of sales development, ending with a conversion. Lead nurturing is a hybrid sales and marketing strategy that improves both the speed and predictability of revenue growth.
Why is Lead Nurturing Important?
Marketers across the board are in agreement that lead nurturing must occur alongside lead generation and other sales techniques. DemandGen finds that lead nurturing coincides with a 20% rise in sales opportunities. The Annuitas Group finds that nurtured leads are upsold to 47% larger purchases than leads that are not nurtured. A simple Google search will bring up a bevy of similar opinions and plenty of statistics to back those opinions up.
Types of Lead Nurturing
Lead nurturing is an umbrella term – there are actually many different types of nurturing strategies. In general, there are three different formats that will usually apply to your situation:
Programs of engagement – These programs give your potential customers straightforward content that is immediately relevant. This is an interest building type of campaign that helps to keep interest high.
Programs of education – This is a more challenging type of program that presents your product benefits and gives your audience unique insights as to how those products can improve their lives in some way.
Funnel programs – These programs are focused on leads at different points of the buyer's journey. Active funnel programs are where sales and marketing work in tandem to close deals and convert customers.
How Agile Marketing Creates Effective Lead Nurturing Campaigns
Your Vision – You know more about your audience than any marketing partner you will ever work with. Before we began translating your ideas into reality, we will make great use of your current successes. Agile Marketing partners listen very well, and you will feel taken care of from the very beginning of our process.
The Buyer Persona – The first step in nurturing leads is to figure out how your customers break down in terms of marketable segments. This is known as the buyer persona. These personas are clearly defined identities that we use to focus sales and marketing programs.
Progressive Profiling – Once created, your buyer personas do not remain stagnant. We improve buyer personas in real time through proactive information gathering, moving at the speed of your target audience. Progressive profiling means a consistent effort that keeps your business moving alongside your audience to provide an even more focused marketing message. The result: increased conversion rates and higher sales opportunities.
Your Content – Content is king, but not just any kind of content. You need relevant content at every point in the buyer's journey to ensure an optimized lead nurturing process. At Agile Marketing, we provide you with conversational, simple and personalized content that is relevant to your audience at the point of the funnel they currently reside in.
Implementing Your Program – As we move down the sales funnel, you will have different strategies to consider. This is a critical moment in your partnership with a marketing company. At Agile, we work with you to make the correct decisions and execute the appropriate campaigns to convert the highest number of customers possible.
Assessing Success – No lead nurturing campaign is perfect from the beginning. (Be wary of any marketing company that says it can provide this to you.) We will assess your campaign in real time, tweaking it with an eye to the philosophy of continuous improvement. This is why we call ourselves Agile – we pride ourselves in being adaptable to the data we receive as we work. We will never stop testing and learning from our successes.
Your Next Move
Lead nurturing is the hidden gem that you need to close the chasm between your customer acquisition efforts and your conversion rates. This chasm may be too wide for you to close by yourself. This is where we come in. Give the dedicated experts at Agile Marketing a call or email today. We are ready with a lead nurturing strategy that will keep you from losing the hard work of your introductions and give you a more intimate, long-term relationship with your most important potential customers.
10 Ways To Boost Your SEO Right Now
Agile knowledge base
Related Content
Search engine optimisation has come a long way since the mid-2000s when choosing a high … Read more

Your content marketing strategy is the bread and butter of your advertising in today's information-driven … Read more

It's a story as old as the first commercial domain name to be registered on … Read more
Contact us
For A Free, No Obligation Consultation