Email Marketing
Convert prospects into customers and one-time buyers into loyal fans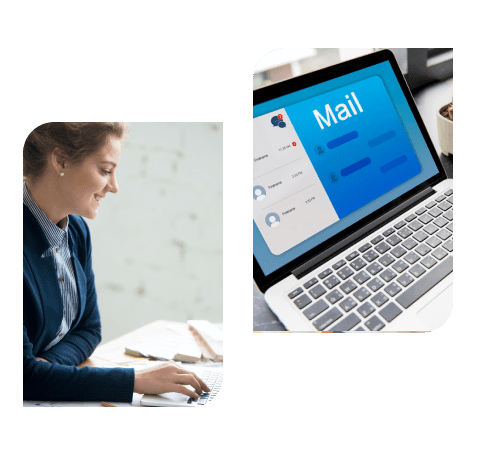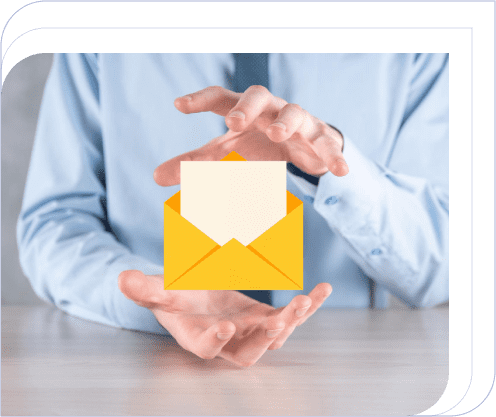 The 6 Secrets To Email Marketing Success
There are a number of advantages of using email marketing, chief among them the ability to nurture leads that have not yet made a purchasing decision. Educating and engaging your leads increases the chances that they'll convert into a buying customer and a repeat customer after that. Email marketing is part art and part behavioural science, and all of it involves getting your hands on some good tools, making sure your messages are clear and concise, and that your subject lines are on fire. Here are the 6 secrets to successful email marketing.
Make Your Preview Message Slay
First impressions are everything, and your preview message is the first thing that leads see when they view your email in their inbox, along with your company name and your email subject line. Although there are very few words in the email subject line and the preview message, it's important that they pack a punch. After all, this small handful of words has to convince the lead to open the email instead of trashing it. Make sure your preview message offers value and that a lead can easily see what they get out of opening and reading the email. Write headlines that are catchy or that offer to solve a problem that your audience has.
Make Sure Colours, Photos, and Artwork is On Brand
Creative email marketing requires vivid imagery. It's the easiest way to catch the attention of your leads. However, you want to make sure that your photos, artwork, and overall colour scheme is on brand. Although you'll include your logo in the email, it's often at the bottom. You want your emails to be recognizable as your brand because leads will subconsciously associate it with any of your other marketing materials they've seen, creating continuity between your different marketing avenues. The good news is, once you create a unique template, you can use it over and over again in new messages or a follow up email marketing campaign.
Don't Overdo It On Images
Images are a great way to evoke a "mood" or elicit emotions from your leads, as well as provide visual engagement. However, it's important to keep in mind that the more images you include (and at higher resolutions) will cause your email download time to slow. If your emails are taking too long to load because the images are too large or there are too many of them, leads will likely trash the message before everything loads properly. Use images wisely and where they will make the most impact, then optimize them for ideal load time.
Keep It Short and Simple
Your email marketing text should be short, sweet, and to the point. Use as little verbiage as necessary to get your point across and if there's more information, an article, or some other longer text, link out to it as a call to action. The email content itself should be comprised of a compelling headline, a few lines of text, and a call to action — much more and you risk losing the interest of your leads. However, do keep in mind that you can't have so few words that your lead can't understand what the email is about or what action they should take next.
Offer Value to Your Leads
The most critical part of email marketing is to offer value to your leads. They're less likely to be interested in the history of your company than they are the latest exclusive online sale. Simply put, leads want to know what they get out the deal. If you fail to deliver anything of value to your leads, your open rate, engagement rate, and your conversions will start to decrease. Time your email marketing to coincide with sales you're already having or use it to give leads access to information they won't find anywhere else. Find creative ways to leave leads with something valuable in every email.
Use an Email Marketing Program That Gives You Granularity
Email marketing projects both large and small require smart, savvy software that is easy to use and helps you reach your target audience. Choose an email marketing program that gives you good granularity, so you can custom tailor your email campaigns to certain demographics, behaviours, and other criteria that may change what products and services are marketed and how they are marketed for that specific subset of potential customers. If an email marketing program does not allow you the granularity that you want when setting up your campaigns, look for one that does. Email marketing, especially on a granular scale where different audience segments are part of different campaigns, can be a big job. Many companies don't have the time or resources to devote to managing an effective campaign, so they seek out email marketing services for a helping hand. An email marketing agency can help you develop a strategy designed to target your highest scoring leads and different segments of your target market, nurturing your leads in a completely brand new, personalized way. To learn more about email marketing tips, CRM email marketing, email marketing projects, and more, contact us today. We love helping companies both large and small develop email marketing campaigns that nurture leads at every stage of the buying process. Call now to speak with one of our experienced staff members about your email marketing project.
email marketing
Our Email Marketing Fundamentals
The Best Email Marketing
Laser Targeted
There is nothing so boring and more destined to failure than the giant, generic, broadly cast email campaign. We develop extremely targeted buyer personas and create very specific emails that will talk directly to each of these groups. Watch your click rates soar.
Short and Snappy
You open an email, see a stream of text pouring down a page and immediately close it without reading a word. That's just how attention spans are these days. We know how to make our emails punchy and brilliant with as few words as possible.
Copy Gurus
Our copywriters are genuinely exceptional at their job. Words. They make the boring remarkable, the mundane magnificent. They know how to make words jump off the page and into your brain, no matter the topic. It makes all the difference in the world.
Conversion Crusaders
That's what we are all after in the end, right? We want your prospects to engage with your business on the back of your email, and we know all the tricks in the book. The perfect preview, the personalisation, presenting benefits. In general, we make prospects feel like you provide exactly what they need at this moment.
Agile's Email Marketing Services
Email Marketing Strategies That Work

Agile Marketing Australia's email marketing services can help you nurture your relationships with existing customers, market to potential customers, and drive traffic to your website and lead generation forms. When done well, email marketing strategies have been shown time and again to lead to business growth.
How Can Email Marketing Benefit You?
Email marketing is one of the most powerful and cost-effective online marketing tools available today. After all, in today's business climate, it's nearly impossible to be successful without some kind of email marketing campaign in place. Here's why:
Over 90% of Internet users use email
Approximately 3/4 of adults say that email marketing is their preferred way of receiving advertising content from brands they care about
Over half of all emails are opened on mobile devices
Email marketing makes it easier than ever to track your ROI and reach your customers where they already are — in their inboxes.
Agile's Email Marketing Services
There are dozens of DIY email marketing tools available online today. They provide a smooth interface for you to log into and create and send your emails. The only problem?

You must make enough time to not only learn the program but then to strategise and implement your own marketing campaigns. Busy companies may not have the resources or manpower to devote to good email marketing.

Agile Marketing Australia is a full-service email marketing firm and we offer a wide variety of email marketing services, including but not limited to:
Email marketing strategy
Managed email marketing
Email marketing creative and development
ESP selection and custom ESP integration
Email marketing automation
Managed email lists
Email marketing audits
Email marketing deployment
Mobile email
What to Expect During Your Email Marketing Campaign
Each of our clients' email marketing campaigns are tailored to their specific needs, but we follow a proven flow for the general process. Here's what you can look forward to when working with with Agile Marketing Australia:
Meet Our Team – The first step is to meet our dedicated team and identify important points of contact that will be working with you during your marketing campaigns.
Strategise – Our team sinks our teeth into your business, learning about your products, services, audience, and goals. We help you develop a precise, step-by-step email marketing strategy designed to help you meet your marketing goals.
Create – After your strategy is complete, we begin creating a dynamic email marketing campaign. We use a blend of scarcity offers, informative newsletters, educational pieces, compelling graphics, and more to grab and hook your audience. Before your emails are sent, we work with you to ensure they're on brand and exactly what you're looking for.
Monitor – Once your email marketing campaigns begin to launch, we watch them closely. We split test email subject lines, adjust emails based on open rates and click rates, and manage your living, breathing campaign with real-time data.
Review Results – We love sharing results with our customers. We develop reports every month to help you understand how your marketing is doing and how your budget is being spent. We want to make sure that you're getting more than just a good open rate – the ultimate goal is to maximize leads and conversions.
Why Choose Agile Marketing Australia for Your Email Marketing Needs
Email marketing is changing as quickly as every other type of digital marketing and it can be challenging for businesses to keep up. We can help you stay on top of the latest marketing techniques and ensure they're being used for your benefit.
Agile Marketing Australia is affordable, quality digital marketing that you simply can't afford to be without in today's competitive market.
Ready to Launch a Killer Email Marketing Campaign? Call Us Now
Our team offers comprehensive email marketing services to help you get results with one of the most powerful online marketing tools available today. We can help you optimise your email marketing efforts and polish your campaigns to increase open rates, leads, and conversions.

Contact us today to learn more about how we can help you craft an email marketing campaign designed to grow your audience and your bottom line.
10 Ways To Boost Your SEO Right Now
Agile knowledge base
Related Content
Search engine optimisation has come a long way since the mid-2000s when choosing a high … Read more

Your content marketing strategy is the bread and butter of your advertising in today's information-driven … Read more

It's a story as old as the first commercial domain name to be registered on … Read more
Contact us
For A Free, No Obligation Consultation