7 SEO Mistakes To Avoid in 2019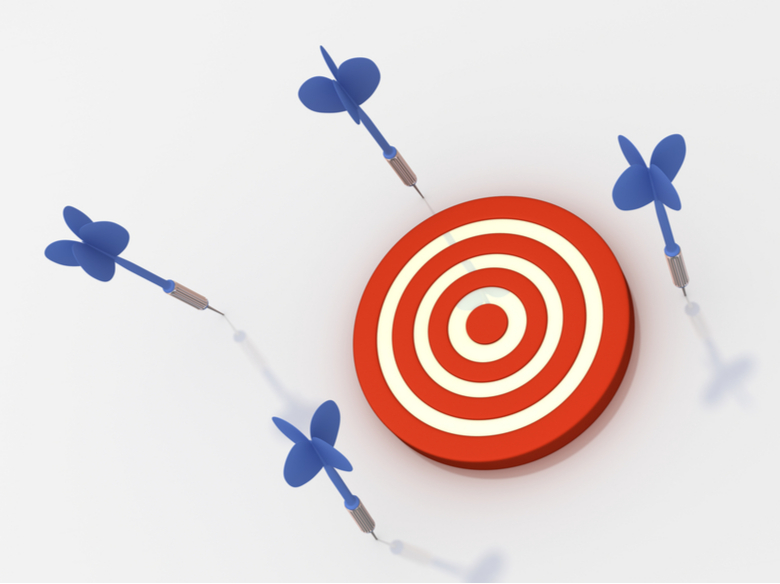 We've come a long way from the early days of SEO. But there's still a lot of misinformation out there. Strategies that once helped sites now hurt them. Misinformation gets circulated. Are you still making these SEO mistakes in 2019?
1. Indiscriminate Guest Posting
Backlinks are the votes of confidence that Google uses to evaluate how authoritative you are on various topics. It would be an even bigger mistake if you thought that you don't need them. So give yourself some credit.
Guest posting can be a valuable tool to earn these links. But the sites from which you get those votes matters. Guest posts on spammy sites will not only fail to add value. If you have too many of them, they will make your site seem equally suspicious to search engines. Your SEO will suffer.
Let's Fix It
The quality of backlinks is more valuable than quantity. Only guest post for high-authority websites that are somehow relevant to your website. If the site is loosely relevant (e.g., a news site, or .edu), make sure the guest post is very relevant to your website.
If a website is freely giving out links or charging you a "publishing fee", then Google will see this as a spammy site. Even if that site seems okay in Google's eyes today, it may hurt your SEO tomorrow.
Use tools like Moz Link Explorer or Ahrefs to see if you currently have lots of spammy. Disavow spammy links in Google Search Console.
2. Unnatural Keyword Usage
Google algorithm is programming. It doesn't really know what your content is about. Keywords help it better understand the topic of the page so that it appears in the correct searches.
But using keywords unnaturally will make content difficult to consume. People who find the content will leave. And this is very bad for SEO. It's like spending years training for the Olympics and then losing in the first round. But it's avoidable.
Let's Fix It
Research keywords and build content around them. But also use variations, synonyms and complementing phrases. Avoid repetitiveness in an effort to use the keywords.
Complementing phrases helps Google evaluate the depth of your content. They will also help you create a piece that people want to read.
This doesn't have to be complicated. If you're focused on creating high-quality content for your customers, then you'll naturally use keywords and their complements.
3. Ignoring Metas and Tags
Creating a great piece of content doesn't stop with publishing. You need meta titles, meta description, title tags, alt tags and more. Often these tiny details get missed, leaving an otherwise great piece of content floating in the wind.
Let's Fix It
Learn about each of these elements and apply best practices. These help you polish your content until it glimmers. For example, Google can't see images. Add relevant images to a blog post. Naturally, use keywords and complementing words as you can to name the images and give them tags.
Title tags, meta descriptions and meta titles should all be unique for each page you want Google to index. If you don't care about whether Google indexes page 8 of your blog summary, it's okay if it's not unique. But almost every other page will be.
And the little details don't end there.
4. Thinking You Can Get by in 2019 Without Structured Data
How do search engines display detailed cards in the search results? The website creators have added a special code called "Schema Markup" that helps Google and other search engines understand more clearly what a section of content means. When the search engine understands, it can display it in a more useful way in the search results.
People can use structured data to do things like:
Outline facts about an animal, famous person, invention, or historical event
Show a restaurant menu
List business hours
Display an upcoming event
List symptoms for a disease
If your site ranks on page one, you have a chance of having your information cards appear at the top and sides of searches. And because cards are organized and visual, people often click these cards first.
Let's Fix This
Find out about schema markup. Start small, learning one or two types. Keep expanding your knowledge to create a more dynamic and search engine optimised website.
5. Expecting People to Find Content Without Promotion
On WordPress alone, over 5 million blog posts get published each day. There are over 1.6 billion registered domain names. Without some initial traffic, Google will be unable to find and evaluate your website even if you did submit your sitemap.
To Fix This
Build and expand your social media presence. You will need to invest time and money into social media and search ads to generate this initial traffic and the brand awareness that comes with it.
SEO and ads work together beautifully. Ads drive the visitors straight to your site when no one can find it in searches yet. And as you rise in the ranks, SEO "takes over". Ad costs drop because more traffic comes in through search engines.
6. Having a Narrow Backlinking Strategy
Many of those exploring SEO build all of their links to their homepage. The reason that this is the most important page. They don't care as much about anything else. But SEO doesn't work like that.
First of all, it will look unnatural to a search engine. And second, each page helps other pages, cumulatively increasing your visibility.
You might also employ other narrow strategies like only acquiring links from one kind of site, over-optimising your anchor text or only caring about "do follow links". These are the links that count as votes of confidence. But other kinds of links can help SEO as well.
To Fix This
Build links to pages that make sense. If you submit a guest post, link to a blog post or video on your website that furthers the buyer's journey and helps people move deeper into your site.
Create internal links strategically to share the "link juice" around your site. But avoid having any one-page link out to too many pages. Expand your horizons. Don't put all over your eggs in one basket. Vary up where links come from and what kinds of links you earn.
7. Not A/B Testing to Avoid Duplicate Content
It's true that you want to avoid too much duplicate content. But some duplication is normal for a site (and Google knows this). It can help you improve your site over time.
To Fix This
It's okay to test landing pages, product pages and more through A/B testing. Avoid leaving identical pages up on your site indefinitely. But testing is not only good. It's encouraged by Google because it helps you deliver the best experience. Continue to test. Continue to improve. That's what search engine optimisation is.
For A Free, No Obligation Consultation